by Kimberly J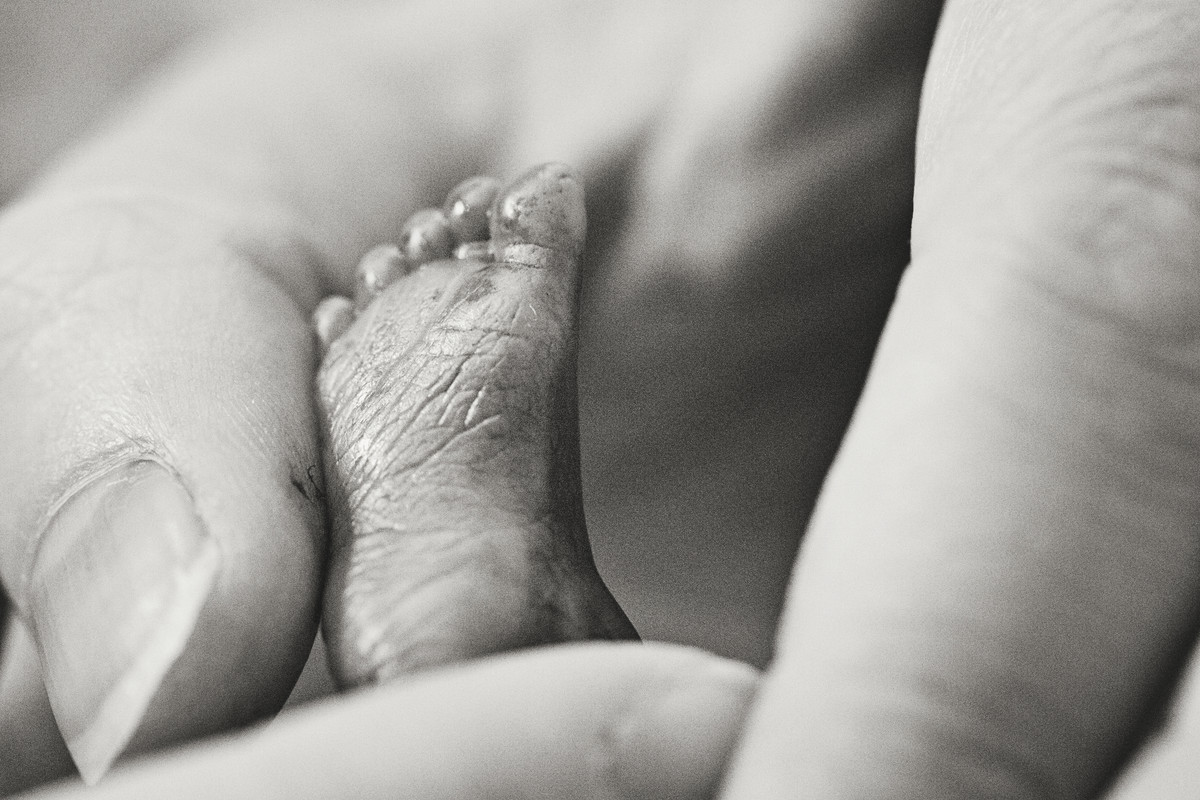 In 2013, I was pregnant twice. Both of these pregnancies ended in stillbirth. The next few months were a bit of a blur. I felt alone, isolated, shameful, and guilty about my body's failures. Medical terminology surrounding pregnancy loss did little to dispel these feelings. Words like miscarriage, incompetent cervix, and inhospitable uterus felt like they, too, were laying the blame at the mothers' feet. One day, a book arrived in the mail from a dear friend which made me feel less alone. I found it helpful to hear others' stories and experiences that mirrored my own. That book was the catalyst for my grieving process and healing. If you are struggling, I hope that one of these books or DVDs might bring the same sense of catharsis and comfort to you. If someone you know has recently experienced a similar loss, I hope these resources will help you relate to them and know how to help.
Don't Talk About the Baby is a documentary film presenting first person accounts of infertility, miscarriage, and stillbirth. It addresses the cultural stigma of silence around these losses. The film includes interviews from mothers and fathers from around the US. It seeks to normalize the grieving process – and addresses how this grief is often invisible to outsiders, because to them the baby wasn't visible. Additional insight is provided by a bereavement doula and other doctors. Content Warnings: Contains photos of deceased children. Couples talk about subsequent pregnancies and live births. Features discussion during a religious/Christian support group. Don't Talk About the Baby is available on DVD from HCLS.
The Brink of Being: Talking About Miscarriage was written by a therapist who specializes in working with women who have experienced pregnancy loss and infertility. She also shares her own experiences with miscarrying 22-week twins. This book is laid out in a "chronological" retelling of losses – starting at the first weeks, and progressing throughout the stages at which miscarriage losses can occur. A chapter towards the end also speaks about memorials and remembrances. Stories are told in intimate and graphic detail. This book includes chapters on early, late, and recurrent miscarriage. It also offers insights into the perspectives of partners, fathers, family members, and loved ones. Content Warnings: Stories of subsequent pregnancies and living births are integrated into the narrative. Graphic descriptions, including the at-home birth of a embryonic baby. Definitions are given in terms recognized in the UK – miscarriage there is defined through 24 weeks, while in the US, babies born as soon as 20 weeks are termed stillborn.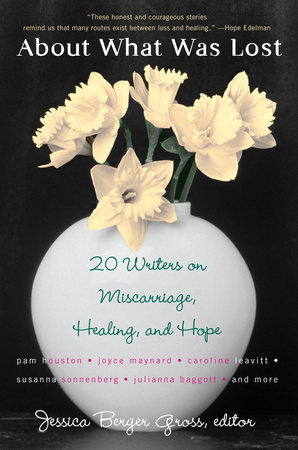 About What Was Lost is a compilation from 20 different writers who share their own stories of loss. This anthology offers a catharsis with honest (sometimes painful) re-tellings of private grief. Authors share their personal experiences and feelings about abortion, miscarriage, twin loss, and premature infant death. Each story and experience is unique to the author and reflects many perspectives on pregnancy and infant loss. Content Warnings: Subsequent pregnancies and live births are discussed. Abortion loss is covered in multiple accounts.
High Risk is written by a Maternal Fetal Medicine specialist (MFM) also known as a high-risk OB/GYN. She seeks to fill the void of information about what might happen. Told from a medical point-of-view, this book seeks to answer the call, "I wish someone had told me." This book concisely details some of the most common diagnoses that bring patients to a MFM. It offers information on the processes, medical terminology, and decision making during pregnancy complications. In the chapter on stillbirth, the most common causes are discussed and dissected. The author also addresses some of the reasons behind the medical avoidance on the subject of stillbirth. This book presents a history of medical knowledge/treatments around pregnancy complications and the current standards (or lack thereof) of care when loss occurs. While it tells stories of real patients, it is from a detached medical perspective.
Kid Gloves by Lucy Knisley is a graphic novel available in both paperback and as an ebook via Overdrive. It portrays the author's struggle with early miscarriage and the depression that followed her losses. These feelings of isolation and sadness are compounded by shame, guilt, and loathing of her own body. She recounts advice that eventually led her to healing… to treat herself with "kid gloves." Lucy later receives a medical reason for her miscarriages, and goes on to recount her experiences through a pregnancy (with complications) and the eventual birth of a living child. She addreses the history of birthing practices and the notion of "natural" childbirth with humor and accuracy. Content Warnings: more than half of the book recounts the author's successive pregnancy and battle with pre-eclampsia.
Return to Zero is a fictional film portraying stillbirth loss. It is based on the true story of writer/director/producer Sean Hanish and his wife. This movie shows how stillbirth shatters the lives of a successful and prosperous couple. The shock and disbelief Minnie Driver portrays when confronted with the semantics surrounding her upcoming birth echoed my own experiences with stillbirth. You never think that you'll be asked about funerals and autopsies on the day you're going to give birth. The movie goes on to depict the daily struggles of both parents as they navigate holidays, baby showers, and well-meaning outsiders. They are helped through a successive pregnancy by a doctor who has also experienced loss. Reception to the movie has led to the founding of RTZ: Hope which aims to shine a light on pregnancy loss and stillbirth. Content Warnings: Photos of deceased children are shown. Stillbirth labor and delivery are depicted. Subsequent live birth is portrayed. Return to Zero is available from HCLS on DVD.
Three Minus One is an ebook available on Hoopla from HCLS. Inspired by the Return to Zero film, it is a compilation of over 80 individual essays, poems, and pictures submitted by mothers, fathers, relatives, and friends. Most of these stories focus on stillbirth and infant death, with several perspectives from families whose doctors declared their babies "incompatible with life" before they were born. Other topics include the loss of a toddler, the elective abortion of a Trisomy 21 baby, and miscarriage. This collection is a journey through their grief and pain, but mostly focused on the love these parents have for their children. Many explore what it means to move forward, for this after is nothing like what came before. Content Warnings: Photos of deceased children are shown. Several narratives include subsequent living children.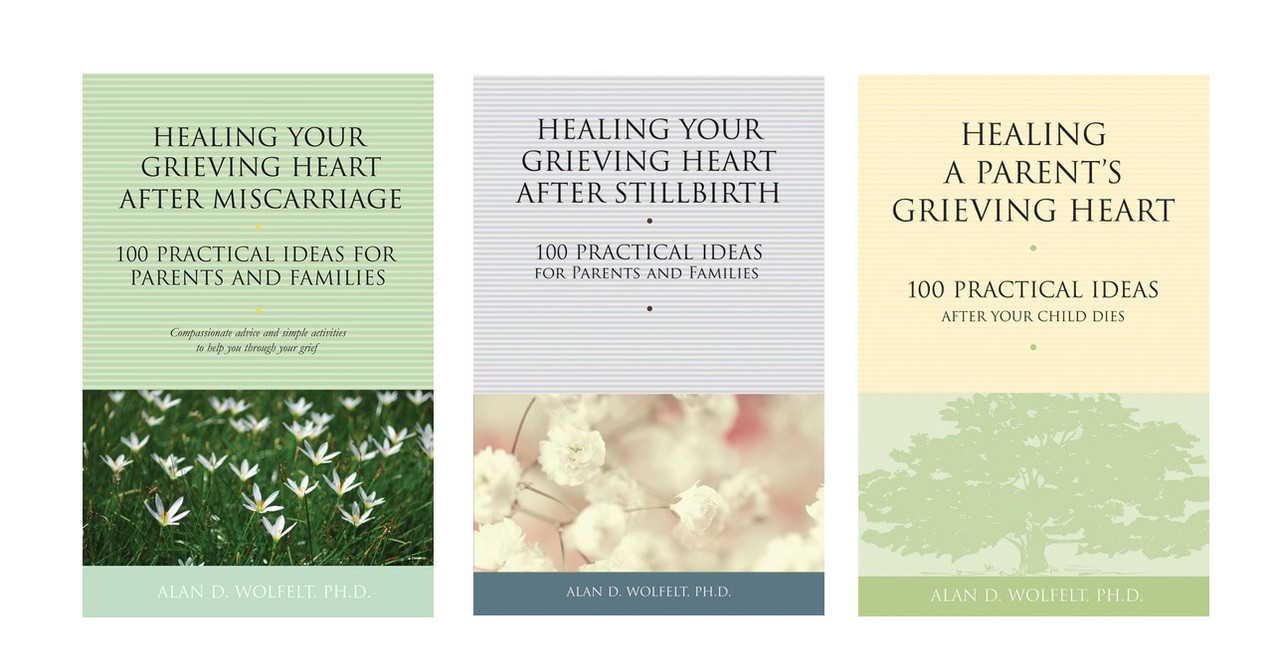 Healing Your Grieving Heart is a series of books available for Howard County Library patrons via Hoopla. They are written by Dr. Alan Wolfelt, a grief educator who offers practical ideas and concrete action-oriented tips to aid in the mourning process. Each title in the series addresses the unique concerns for each situation – from confronting what you did or did not see during the miscarriage process to taking & displaying pictures of a stillborn baby. The author offers practical, bullet-pointed ideas on how to practice self compassion while grieving. His tips are based on advice solicited from families who have experienced these losses. I found it helpful in a concrete way, when so much about the grieving process feels murky and disorienting. The author offers 100 ideas in each book. If some don't feel right to you, his advice is just to skip it and move on. Self care is central to his philosophies, but moving from the emotion of grief to the action of mourning takes work and reflection. There are many titles available, but these three are most relevant to my post today:
Healing Your Grieving Heart After Miscarriage
Healing Your Grieving Heart After Stillbirth
Healing a Parent's Grieving Heart
The content provided is for informational purposes only; it is not intended to be used instead of professional medical opinion or advice. All information, content, and materials available on this site are for general informational purposes only.
Kimberly J is a DIY Instructor and Research Specialist at the HCLS Elkridge Branch. She is the mother to two living sons and two stillborn sons.